Marietta
Ege Sushi & Japanese Cuisine
2100 Roswell Rd, Marietta, GA 30062 (770) 977-7690 Ege Sushi & Japanese Cuisine is a moderately priced and super high quality sushi bar and Japanese restaurant that no sashimi lover traveling with Party Bus ATL could ever resist! If you find yourself in the Marietta area with us anytime soon, jot this one down on your itinerary ahead of time and you'll be really glad that you did! We love the fact that they mix it up by offering a variation of lunch specials with a different one every single day of the week, and that they keep it so casual and cool here instead of being too over the top. The gyoza and the miso soup are two of our favorite things on the menu, and all the classic rolls too!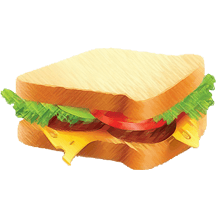 Paradise Grille
3605 Sandy Plains RdMarietta, GA 30066 (770) 579-6226 Paradise Grille is an easy choice for our Party Bus ATL travelers in the Marietta area. This is a really popular spot that you'll be glad you picked for a multitude of reasons. The prime rib and cheddar sandwich is our absolute top choice. How could you ever resist that delectable combo slapped on some high quality bread? The deep fried pickles are also a must-have, as are the house chips. Everything is homemade and absolutely delicious here, and you will be very glad that you chose this place as your go-to spot in Marietta when you're with us! Definitely one of our highest recommendations and then some!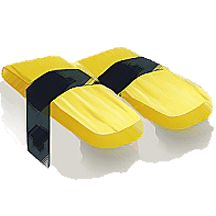 Great Wall Chinese & Sushi
1275 Powers Ferry RdMarietta, GA 30067 (770) 953-6392 Great Wall Chinese & Sushi is another one of our favorite sources of amazing sushi and Chinese food too, and it's so conveniently located for our Marietta travelers who are partying hard with Party Bus ATL! This has to be one of the most beautiful places to dine in the area, with gorgeous waterfalls cascading down behind the sushi bar, plus all the gorgeous stone walls that are throughout the entire restaurant. The Mongolian beef and sesame chicken are our two top choices here, plus the soups including miso and hot and sour, as well as their spicy tuna rolls and regular tuna rolls! Everything is so fresh and tasty.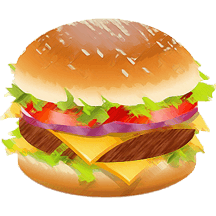 Battle and Brew
5920 Roswell RdSandy Springs, GA 30328 (678) 560-1500 Battle and Brew is a really unique spot to visit when you're in Marietta with Party Bus ATL because this happens to be a combination of a game room and a bar and restaurant! Now those are a couple of things that we think go together very well, especially for party bus patrons! Geek Trivia Night on Wednesdays is clearly the time to be there and show off your trivia skills, and you'll love playing all the console games any night of the week, including XBOX, PlayStation, and Wii. Rock Band is a huge hit here. We love the old school video game themed names of menu items here, like the Tri-Force Burrito! Too cool.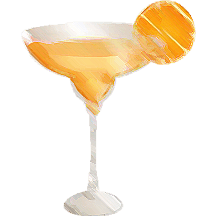 Mazzy's Sports Bar and Grill
2217 Roswell Rd Marietta, GA 30062 (678) 213-1688 Mazzy's Sports Bar and Grill is an easy choice if you're seeking a laid back and relaxing place to dine and drink in the area. They keep it simple when it comes to the food, just your standard bar favorites, but all tasty and delicious. There's a lot to keep you busy here, with the bulk of that being shooting pool. Not just a bar and grill, but an actual pool hall here! Impressive. There's darts too in case you're not so much of a pool shark! The drinks are good and strong and you'll really enjoy sipping those while you watch the big game on television with all of your buddies. The sports bar experience is well rounded and quite stellar here!