Smyrna
Minato Japanese Restaurant
2697 Spring Rd SE, Smyrna, GA 30080 (770) 432-6012 Minato Japanese Restaurant is a clear choice for a fantastic Japanese meal in the Smyrna area with Party Bus ATL. This is the place that is known for their incredibly delectable super crunch roll, and we'd also opt for the spicy tuna hand roll nine times out of ten, because it's a real winner too! The bento box is available for lunch only, and we'd go out of our way to get there early enough to dig into that! The sake selection is quite impressive too, and we do suggest that you give it a try when you're there, especially if you haven't tried it before! So good. This is probably the top source of the freshest sushi in this area! One of the very best!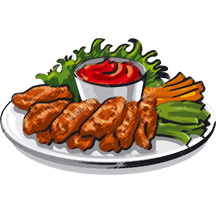 Red's Timbers
730 Concord Rd SESmyrna, GA 30082 (770) 434-2432 Red's Timbers is a dive bar that just happens to serve some of the very best chicken wings around! That's just one of many reasons that we keep recommending it to our Party Bus ATL customers in the Smyrna area, and we think that you should really check it out when you're out here with us! The juke box is really well stocked with all the hits and the two dollar pints are just too cheap not to down at least a couple of 'em! Believe it or not, Red's has been going strong since the late 1960s, and you'll get a taste of that when you come in, as it hasn't changed much! We love that kind of old school place, and if you do too, check it out!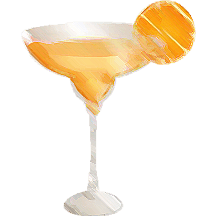 Vintage Tavern
2860 Atlanta RdSmyrna, GA 30080 (770) 803-9793 Vintage Tavern ... speaking of vintage taverns, have you tried Vintage Tavern in Smyrna yet? Party Bus ATL customers are going wild for this place, and we just think it's one of the very best. The bartenders are some of the nicest that you'll ever encounter and they're beyond knowledgeable about how to make an amazing and unforgettable drink. The juke box is totally packed to the hilt with all the hits, and they have a ton of televisions as well so that you will not have to miss even a moment of that big game that you're looking forward to! They say that the best nights are Thursdays, Fridays, and Saturdays.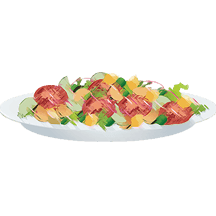 McCray's Tavern
4500 W VillageSmyrna, GA 30080 (678) 370-9112 McCray's West Village Tavern is a casual and cool place for Party Bus ATL customers in the Smyrna area to chill and indulge in great conversations with their partygoing friends. The beer selection is really huge and many say it's one of the biggest in this area. The food is beyond delicious, with our highest recommendations falling on the buffalo chicken panini, the gorgonzola cheese chips, and the broccoli cheese soup made with fresh cheddar! Too good! The chicken nachos are also a wonderful starter that's smart to share with your party bus crew. We just can't recommend this one any more highly than we do!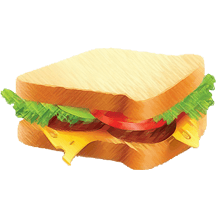 Atkins Park
2840 Atlanta Rd SESmyrna, GA 30080 (770) 435-1887 Atkins Park Restaurant is the place to be during lunch, dinner, and late night, especially on Thursdays, Fridays, and Saturdays! This is a really great casual spot that is just perfect for watching the game or just hanging out with your friends. There are lots of televisions here and they've even got some really ideal outdoor seating so you can catch a breeze when the mood strikes. The Texas style fried chicken sandwich is our top choice on the menu and we will leave our recommendations at that! Everything on the menu is good, but we see that as the top dog. Brunch is superb here too, so hit 'em up on a Sunday afternoon!