Sandy Springs
5 Seasons Brewing Co
5600 Roswell Rd, Sandy Springs, GA 30342 (404) 255-5911 5 Seasons Brewing Co gives a hint to its quality in the name... not just four seasons, but five! Going above and beyond to deliver an experience that is simply MORE than any other. And we love that. The Party Bus ATL staff has visited this place on numerous occasions and our chauffeurs have taken many of our Sandy Springs area customers there over the years. We love the fact that the food is organic and locally sourced. The fried alligator will blow your tastebuds away and you will not be able to resist the antelope burgers. They have plenty of less adventurous options too for your party bus guests. Nice place to watch the game! Find this one at 5600 Roswell Road.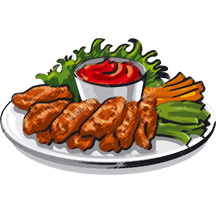 The Fred
5600 Roswell RdSandy Springs, GA 30342 (404) 941-1503 The Fred is such an awesome bar for our Sandy Springs Party Bus ATL customers, and this is known as a hidden gem and a best-kept secret, but as the popularity has skyrocketed, we can hardly call it a secret anymore. Speakeasy, sure. Secret, no. The food is what they are best known for, and we'd say that the crab dip is tops on that list of amazingness. The beer selection is beyond impressive and you'll certainly appreciate that. Best nights to come in? We'd have to say Thursday, Friday, and Saturday. Such a cool and intimate spot to chill out with your buddies and enjoy an evening away from it all. Find this hot spot at 5600 Roswell Road!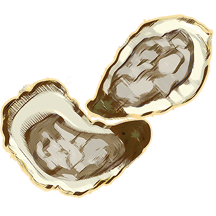 Nori Nori
6690 Roswell RdSandy Springs, GA 30342 (404) 257-1288 Nori Nori is a name that will get sushi fans all excited, and for good reason! If you're out here in the Sandy Springs area with Party Bus ATL, do not miss this amazing spot. It's buffet style, making it a particularly good choice for party bus travelers, and we think that you will especially enjoy the oysters and the crab legs. You'll love the vegetarian rolls that are offered for lunch and the great specialty rolls that they feature when the dinner hour rolls around. We can't even attempt to count the number of Party Bus ATL customers that our chauffeurs have dropped off and picked up at this place. It's a real winner. Find it at 6690 Roswell Road! Irresistible!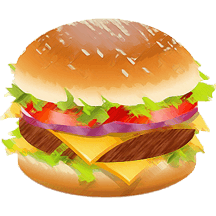 Hudson Grille
6317 Roswell RdSandy Springs, GA 30342 (404) 554-8282 Hudson Grille is the place that Party Bus ATL would venture to say is the very best bar and restaurant in the Sandy Springs area, and that says a lot! This is a very cool sports bar kind of atmosphere with lots of different places to sit and chill, including regular tables, high top tables, and booths, plus there's also an outdoor seating area where you can enjoy the sunset with all of your party bus buddies. You'll find just about every single one of your sports bar favorites here, including burgers, fries, and all those yummy ice cold beers that you're dreaming of as you read this. You can find this unforgettable location at 6317 Roswell Road right here in good old Sandy Springs!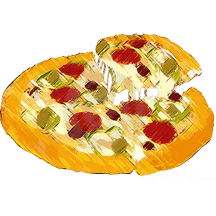 Hearth Pizza Tavern
5992 Roswell Road Sandy Springs, GA 30328-4908 (404) 252-5378 If pizza is your game, then this is where you need to get to as quickly as possibly can. The atmosphere is very cozy and there is even outdoor seating that provides a very nice ambiance weather permitting. If you are not in the mood for pizza, don't worry, because the menu is full of tasty options. The staff is always ready and waiting to help you with the desire of your heart. We promise you that this place will not disappoint.