Perimeter Center
Rumi's Kitchen
6112 Roswell Rd, Atlanta, GA 30328 (404) 477-2100 Rumi's Kitchen is probably one of the most reliable places in the Perimeter Center area. No wonder Party Bus ATL customers are requesting it on an almost constant basis! This happens to be one of the few places that you will find a combination of Iranian and Persian food, and all without having to break the bank to enjoy it. The kashk badenjoon and joojeh kabob are our two favorite choices on the menu, but we promise that every single item is great! We've tried them all. In terms of the bar, it's a smaller one, and they serve beer and wine only rather than being a full bar. Still a very pleasant place to dine and drink!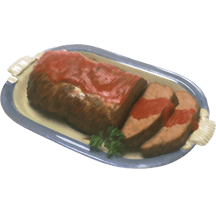 Dunwoody Tavern
5488 Chamblee Dunwoody Rd, Dunwoody, GA 30338 (770) 394-4164 Dunwoody Tavern is the kind of American pub that all of our Party Bus ATL customers can really enjoy, and when you find yourself in the Perimeter Center area with us, you'll do well to choose this one. The array of drinks that are offered here will really impress you, and you'll love having so many options on the menu as well. The food is super high quality and very tasty, and of much higher quality than what you'd expect to find at a pub in a shopping center! Don't judge a book by its cover, they say, and it's true! Watching the game here is an absolute blast and the best nights have got to be Thursdays, Fridays, and Saturdays.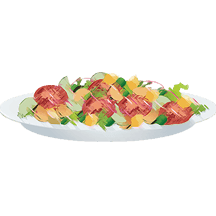 Fogo de Chão
3101 Piedmont Rd NEAtlanta, GA 30305 (404) 266-9988 Fogo de Chão is the best Brazilian steakhouse you will ever visit, and you really should take the time to visit it when you are in the Perimeter Center area with Party Bus ATL. Many of our customers have never had the pleasure of visiting a Brazilian steakhouse, and the staff here is great at explaining the process to those who haven't, while also not taking up too much time from the ones in your group who know the process like the back of their hand. The salad bar is absolutely amazing here, the kind of thing that you just do not encounter on a daily basis! You'll adore it. Just excellent food and drinks here and a fantastic experience.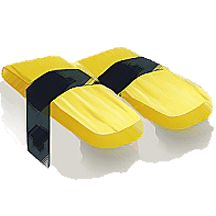 Sushi Nami Too
5610 Glenridge Dr NESandy Springs, GA 30342 (404) 844-2891 Sushi Nami Too is just as good as the original restaurant that inspired this sequel, and Party Bus ATL customers in the Perimeter Center area agree with that statement! They keep it simple here, in terms of both the decor and food. It's just beautiful and elegant without anything being overdone or overstated. They've got some of the freshest sashimi that we have ever laid tastebuds on, just packed with flavor, seemingly straight out of the ocean! It just does not get any fresher than this. They have really spot-on service here as well, so that your tea will never go empty or cold, and your needs will always be tended to.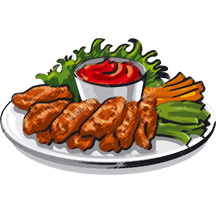 The Bird Rotisserie & Sports
4719 Ashford Dunwoody RdDunwoody, GA 30338 (770) 804-8288 The Bird Rotisserie & Sports is one of the best sports bars that you could ever find in the Perimeter Center area, and Party Bus ATL customers would do very well to choose this one for their outings in that area. We like the fact that they put a lot of effort into decorating it just right and that they keep it so clean here. The chicken wings are what they are best known for but they've got a whole lot of old fashioned bar favorites that you'll certainly love digging into. They have excellent DJ music that you will really get into, and you'll also have a fantastic look at the game no matter where you are seated! Gotta love that. Sports bar essential.