Johns Creek
Twisted Taco
9700 Medlock Bridge Rd, Johns Creek, GA 30097 (678) 822-5900 Twisted Taco is just too damn good to resist if you are craving amazing Mexican food in the Johns Creek area and hitting the road with Party Bus ATL! This is a Tex-Mex restaurant and bar, and we could not adore it any more than we do! The rooftop is the prime spot to chill and really enjoy the evening, so do not overlook that! It's really the place to be in the spring and summer for those sexy nights with your dressed up party bus friends! You'll find that the requisite chips and salsa are the absolute perfect starter, and we're hooked on their delicious soft tacos! The servers are absolutely some of the best we've ever met.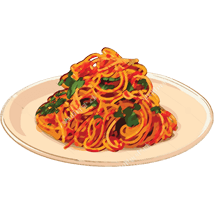 Trattoria One.41
9810 Medlock Bridge RdJohns Creek, GA 30097 (770) 497-0021 Trattoria One.41 is a spot that hosts a lot of larger parties in the Johns Creek area, and Party Bus ATL partygoers are many times the recipients of their awesome hospitality! This is an Italian restaurant that does not charge an arm and a leg for its top-quality food, and that's something that our customers can really appreciate, especially when you're feeding a whole party bus group on your dime! The bar is excellent and it's full service too, so if you'd like to just pull up a few barstools and eat your dinner right there along with a few good stiff drinks, there is absolutely no problem with that! Truly one of the best around here.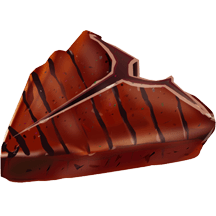 Viande Rouge
9810 Medlock Bridge RdJohns Creek, GA 30097 (770) 623-4959 Viande Rouge is just perfect for Party Bus ATL customers in the Johns Creek area who are seeking a great French steakhouse where they can really sink their teeth into some incredible food. We're really hooked on the souffles that they are known for here. Everyone is always raving about them, and if you're a chocolate lover, you really do owe it to yourself to check these out. The fried lobster tail has got to be the most essential item on the menu as far as we're concerned. The Chilean sea bass is another top choice. The wine list will really impress you too! And of course the ambiance and service leaves zero to be desired!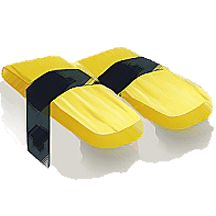 Sushi House
10955 Jones Bridge RdAlpharetta, GA 30022 (770) 569-1010 Sushi House is the go-to spot for sushi and Japanese fare in the Johns Creek area, and Party Bus ATL customers will vouch for that! Our chauffeurs take them there all the time to enjoy the incredible salmon lover tuna hand roll! Oh, boy, is that ever a delicious one! The Georgia hand roll is also a standout item. If you're a lover of a good hand roll and you hate the fact that they're not very "featured" at other sushi restaurants, we suspect that you will really appreciate all the signature rolls that are done up as hand rolls here! We certainly do. The service is something that you'll have to experience to believe. So friendly.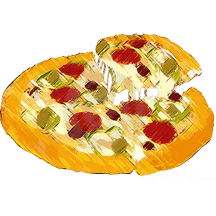 Sugo
10305 Medlock Bridge RdJohns Creek, GA 30097 (770) 817-80009 Sugo is a great one of Italian food and Mediterranean food is on your radar for your upcoming trip in the Johns Creek area with Party Bus ATL. They are perhaps best known for their cut-above-the-rest pizza, and we just can't resist pairing that with some sensational sips from their bar! The vibe here is pure Tuscan villa, just the right atmosphere for a really special and memorable party bus outing with all of your good friends and loved ones. If you've got something really special to celebrate, this is a wise choice for you and your friends.