Hartsfield-Jackson
Cafe Intermezzo
6000 North Terminal Parkway, Atlanta, GA 30320 (404) 574-6195 Cafe Intermezzo is an awesome spot to stop if you are flying in or out of the Hartsfield-Jackson Atlanta International Airport and traveling with Party Bus ATL. It's located within the airport itself and this place really goes beyond the typical airport coffee shop. Plus, you'll be skipping that awful Starbucks line! Win! While you're sipping your coffee and enjoying your dessert, you might want to check out their awesome souvenirs and mugs! Note that this is a full service bar and restaurant, and one of the only ones that you will find in an airport, so it's a super unique spot to check out and well worth your time.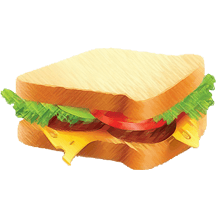 Noni's Bar & Deli
357 Edgewood Ave SEAtlanta, GA 30312 (404) 343-1808 Noni's Bar & Deli is a place that Party Bus ATL has recommended a time or two for our travelers in the Hartsfield-Jackson area. It's just awesome here. The vibe is classy and cool and yet really relaxed. They put work into making it feel that way, and it's something that we really appreciate and enjoy. The sandwiches are some of the best choices on the menu, just too delicious to believe, and they also have a lot of Italian fare here that is well worth trying and very hearty and satisfying! There's also a lounge here so you'll be able to kick back and really enjoy yourself with some drinks. Very nice and highly recommended!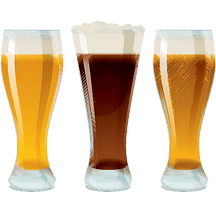 Sam Adams Brewhouse
6000 N Terminal PkwyAtlanta, GA 30320 (404) 761-0154 0 Sam Adams Brewhouse is a winner for anybody who adores Sam Adams as much as we at Party Bus ATL do, and if that describes you, then definitely make it a point to check this place out when you're out here in the Hartsfield-Jackson area with us! This is one that's located at the airport, making it super convenient if you're flying in or out and getting picked up or dropped off by Party Bus ATL. You'll be surprised at how large this place is for being an airport establishment, and how great the food is, and not overpriced at all. Great chili cheese dogs and incredible icy cold beers that will really satisfy that craving!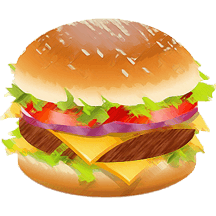 The EARL
488 Flat Shoals Ave SEAtlanta, GA 30316 (404) 522-3950 The EARL is the kind of place where you can grab their namesake burger, The Earl, pair it with an ice cold beer, and just relax and feel like you are on top of the world. Party Bus ATL customers in the Hartsfield-Jackson area feel like they can really rely on this place, and we definitely agree, as it's so high quality. This dive bar and music venue is beyond top notch. You can get absolutely all of your favorite drinks here, whether they're old fashioned classics or hot new trendy ones, and they mix them up just perfectly. Perfect flavor, perfect temperature, perfect environment in which to enjoy. Highly recommended!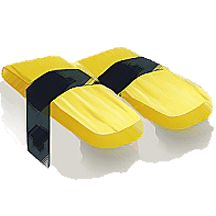 One Flew South
6000 N Terminal PkwyAtlanta, GA 30320 (404) 816-3464 One Flew South is another one that's located within the Hartsfield-Jackson Atlanta International Airport, and it's another one that Party Bus ATL feels very comfortable recommending to you! You don't expect to find such quality at an airport restaurant, but oh boy is this ever an amazing one. The Kobe burgers are some of the best that you will ever taste, and we're absolutely hooked on the sushi that they serve here too! If you haven't yet had the pleasure of trying their roasted pork belly, go for that, and we would also recommend the waffles with plums! Oh, just so good! Too easy.