Atlanta
Dantanna's
1 CNN Center, Atlanta, GA 30303 (404) 522-8873 Dantanna's is a combinations of a steakhouse, seafood joint, and sports bar. They had us right there! Nothing more needed to be said. It's upscale and really tantalizing in that regard, as it's often hard to find a sports bar that has that trendy and sophisticated type of ambiance. The steaks and seafood are absolutely the best that you will ever taste, right up there with the offerings at the most expensive steakhouses and seafood restaurants, and yet you're very clearly enjoying yourself within a sports bar that's designed to look like a private box at your favorite sporting event. It's the greatest facets of two worlds and we just love it!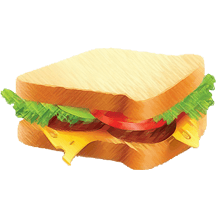 Noni's Bar & Deli
357 Edgewood Ave SEAtlanta, GA 30312 (404) 343-1808 Noni's Bar & Deli is one of the very best places to eat and drink when you're exploring in an Atlanta party bus! Our customers have been going crazy over this place for ages now and we just believe that it's one of the best. It's really cool and casual here, almost homey to the point that you'll feel like you're just visiting a friend at their place, and that's the kind of cozy-comfy that you won't find just anywhere! The sandwiches are the top choice here and you cannot go wrong with any one of those, but we'd also very highly recommend their yummy Italian dishes including the pasta! They've got a full bar that's well-stocked too.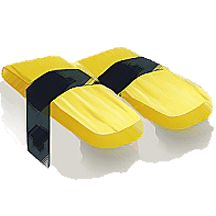 Sushi Nami
5316 Windward PkwyAtlanta, GA 30004 (678) 566-3889 Sushi Nami is the kind of place that you'll want to make a note of if you are seeking a really filling and classy sushi dining experience in the Sandy Springs area. Party Bus ATL recommends this one very highly to you, as our customers have always been treated to a fantastic experience there. They keep it really nice here, very clean and beautifully decorated, and likewise they keep the food to the basics for an elegant dining experience without being too over the top. They have all of the traditional sushi bar choices for you here so we won't bother to list them, but our favorites are the Philly rolls and the salmon roe nigiri.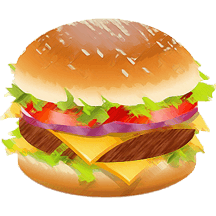 The EARL
488 Flat Shoals Ave SEAtlanta, GA 30316 (404) 522-3950 The EARL is a smart choice for any Party Bus ATL traveler in the Atlanta area, with its prized reputation as a sensational music venue and dive bar. The Earl Burger is the thing that we think of first when recalling this joint. It's so juicy and thick, with the most delicious toppings. No wonder it's the namesake burger! The drinks are very strong and always served ice cold as they should be. There are very friendly people working here who will make you feel at home. We think you'll also appreciate the fact that the menu is mostly made up of the standard bar favorites that you know and love, but BETTER! Love it!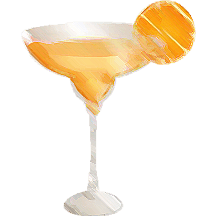 Atkins Park
794 North Highland Avenue NEAtlanta, GA 30306 (404) 876-7249 Atkins Park Restaurant is a very relaxed bar and restaurant that is prized by Party Bus ATL travelers because they know that they can really relax and enjoy themselves there. The bar is one of our favorite places to chill out with a mean drink, and you'll find that it's great to chat with the bartenders or just to relax with your friends and loved ones and catch up with them over those stiff drinks. They keep a limited bar menu going until 2:30 AM, meaning that you can satisfy those cravings and sober up at the same time, without having to go elsewhere or search for a 24-hour restaurant after the bar. We love that! Nice upstairs party room.